Unable to establish connection with outlook 2010
---
The reason why you are unable to connect the inbox.lv mailbox in the Outlook 2010 e-mail program is related to the security protocol TLS (encryption protocol used to encrypt information transmitted over computer networks) TLS 1.1 is used as the default protocol version in Outlook 2010, but updated antivirus programs are only able to work properly with the security protocol TLS 1.2 or later, which results in a failed connection.
In order to be able to successfully connect the inbox.lv mailbox to the Outlook 2010 e-mail program, it is necessary to disable the e-mail protection of the antivirus program for outgoing e-mails, or to make changes in the computer registry
If you want to disable antivirus protection of outgoing e-mails;
Open an antivirus program (eg Avast Free Antivirus)
Go to the Protection section
Under Protection, you choose Core Shields
And uncheck Scan outbound emails (SMTP) so that it is disabled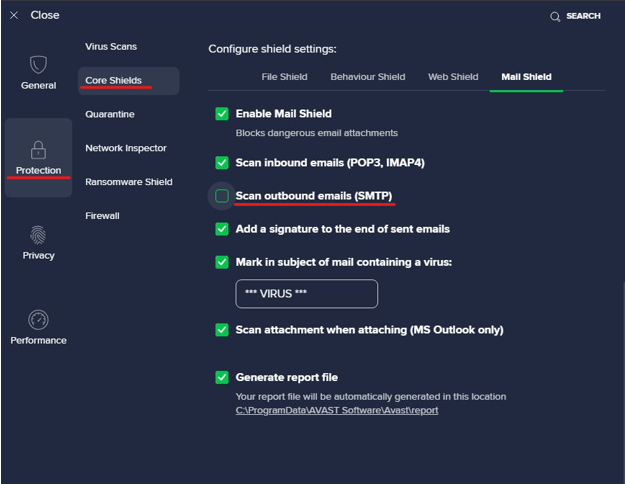 If you don't want to disable antivirus outgoing email filtering, it is necessary to make changes to the computer registry (Official Microsoft policy states that you should be very careful when editing the Windows registry. If you do it wrong, your computer's performance may be compromised, and you may lose valuable data and important files. source) By editing registry you take full responsibility for consequences.
To make changes in registry;
1.Press the Windows button and R at the same time
2.When the Run window opens, type regedit and press the OK button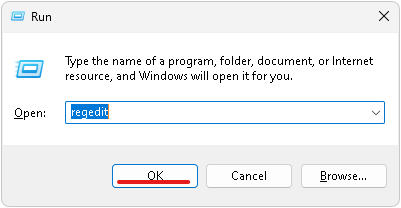 3.When the Registry Editor opens, use the arrows to navigate HKEY_LOCAL_MACHINE\SYSTEM\CurrentControlSet\Control\SecurityProviders\SCHANNEL\Protocols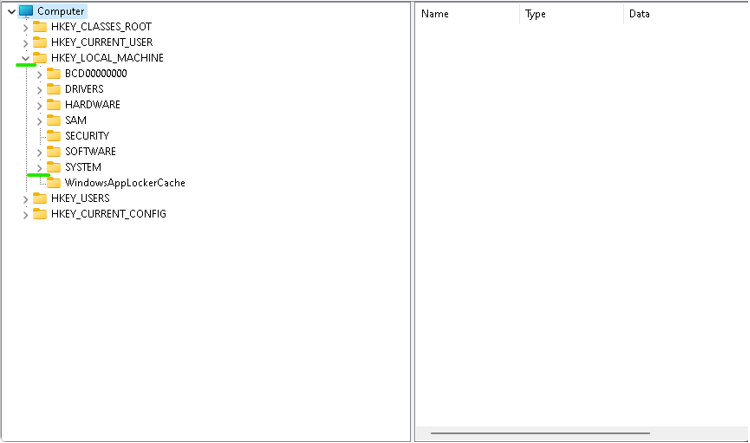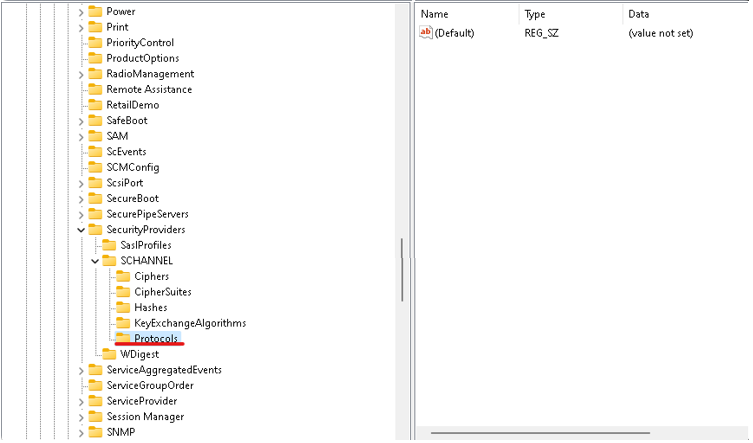 4.Right-click on the Protocols folder and select New->Key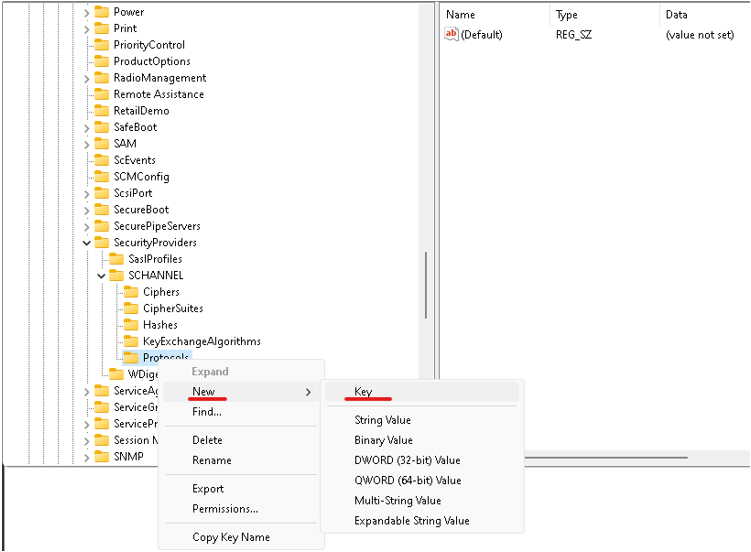 5.When a new folder is created, right-click on it and select Rename and change its name to TLS 1.2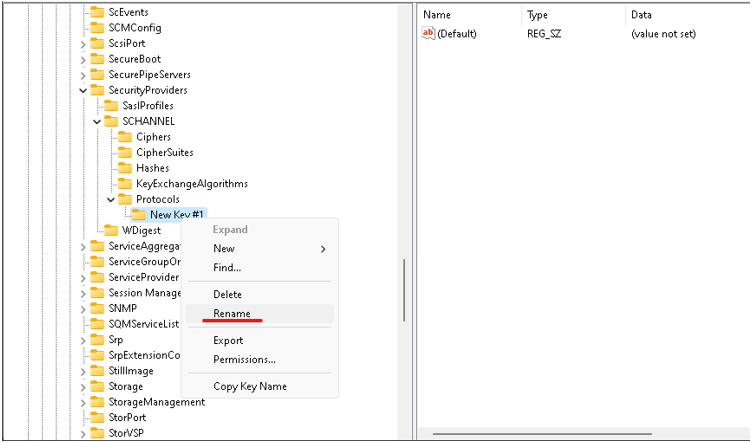 6.When the folder is renamed, right click on it and create a new sub folder New->Key and name it Client
7.Right-click on the Clinet folder and select New -> DWORD (32-bit) Value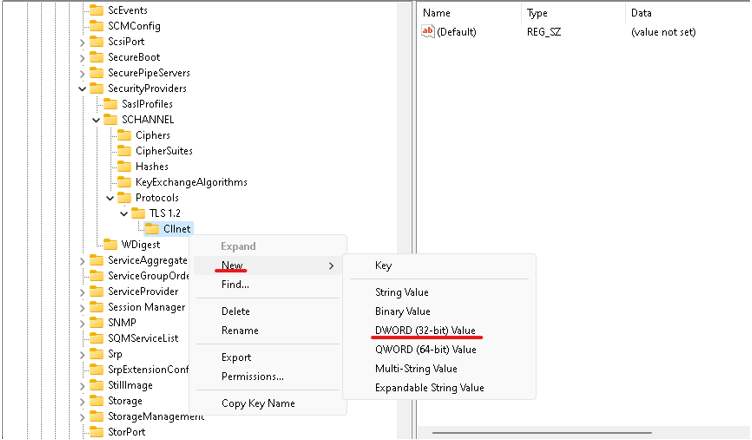 8.And rename the newly created record to Disabled By Default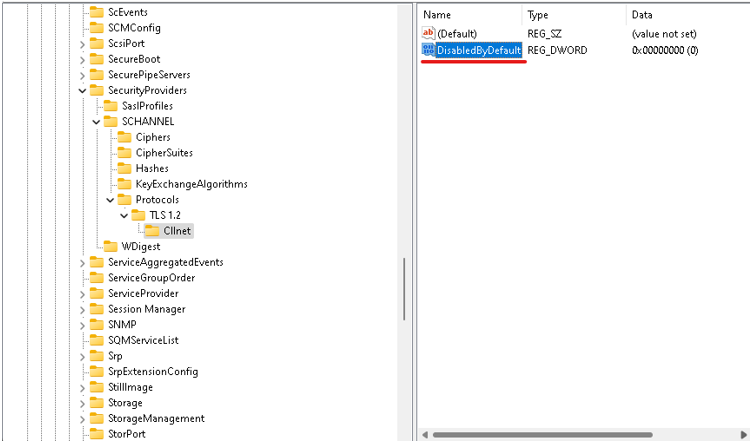 9. Once all the steps are completed, reboot the system to implement the changes.
---
In case you did not find your answer contact us
Questions
---
Unable to establish connection with Outlook 2010