How to forward an e-mail
---
If You want to forward an e-mail to another recipient:
Open the e-mail;
Tap on the arrow that points to the right (located at the bottom, right);
Select the action - Forward;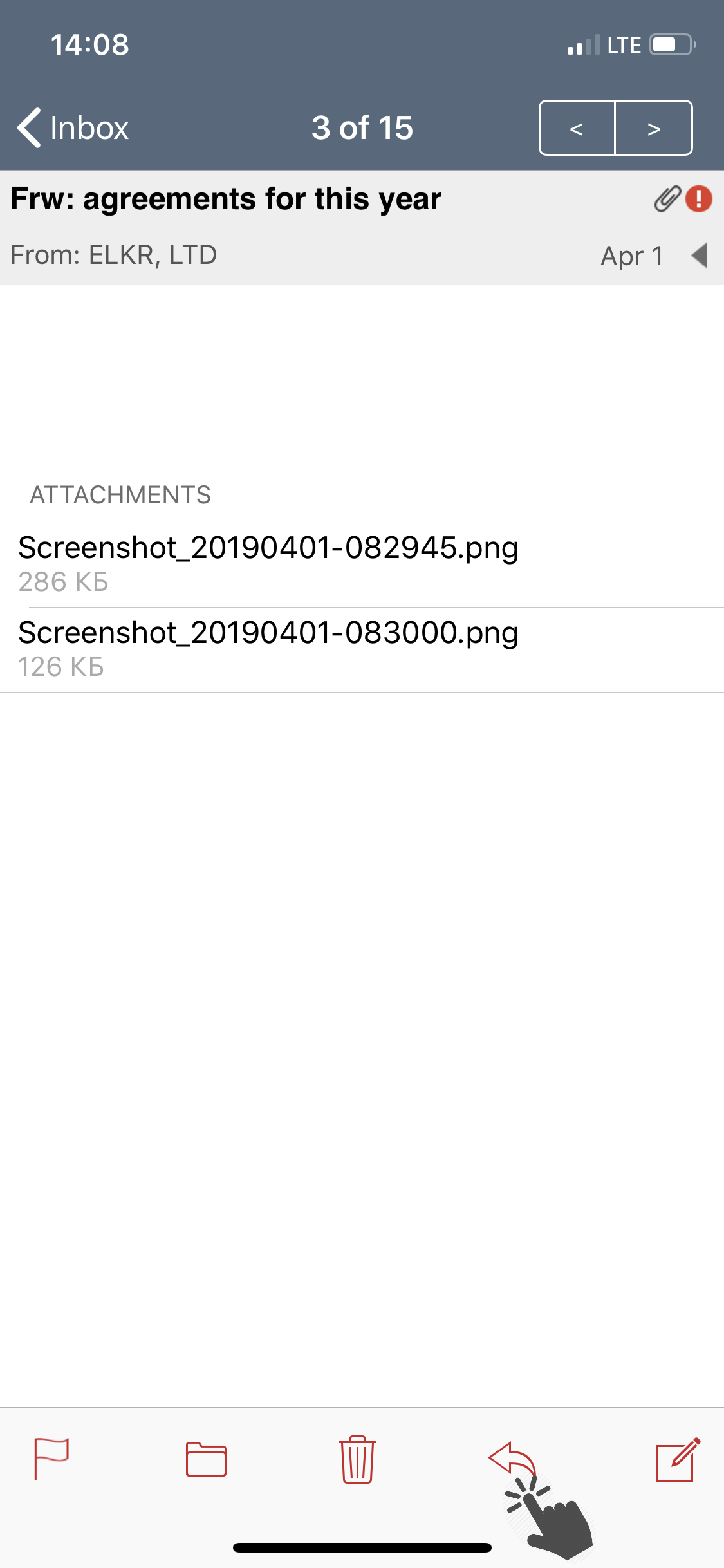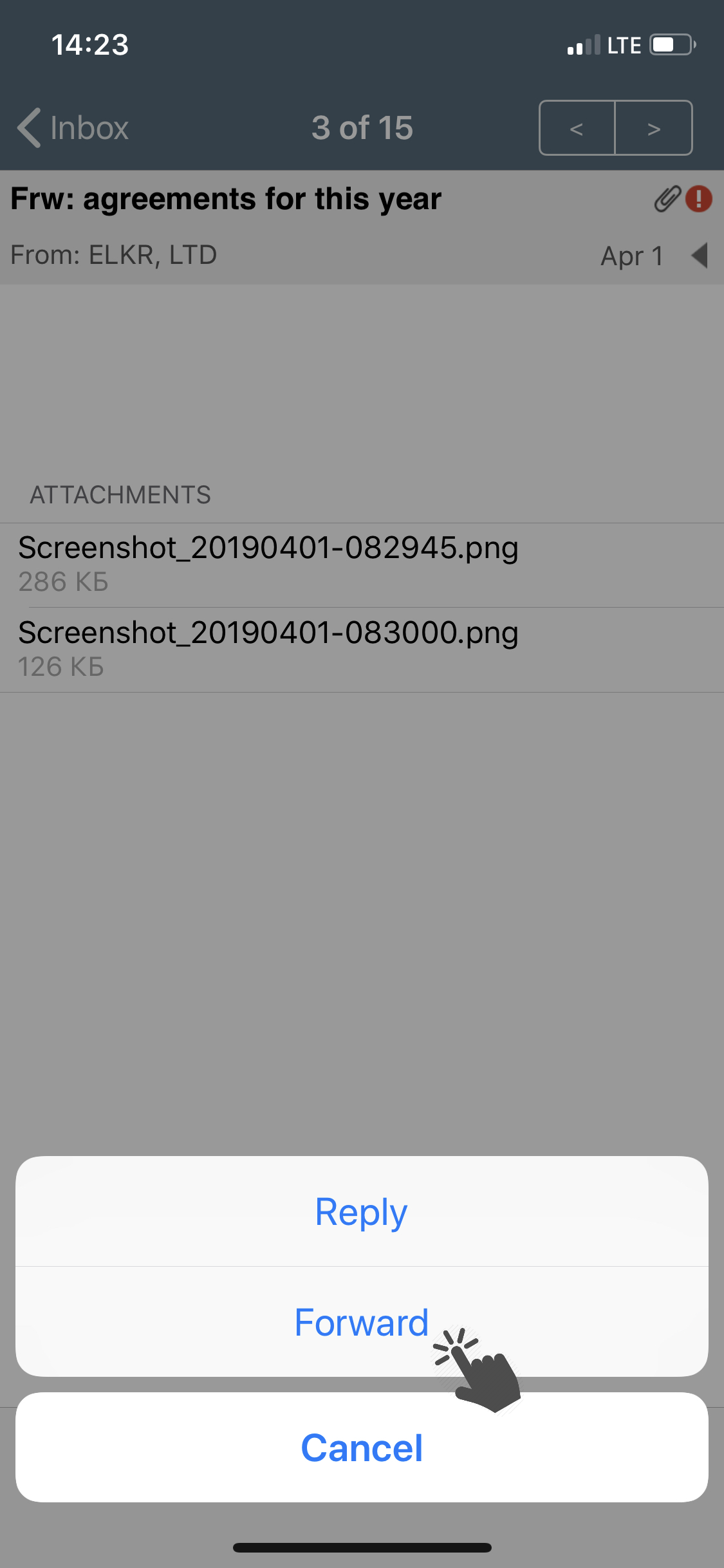 After composing your message, click Send to send the letter.
To cancel composing a new message, press Cancel in the upper left corner of the form.
Attention!Keep in mind that on Apple devices at the moment there is no function - save message as a draft. Coming out of the compose form without sending message the entire content of the letter will be lost!
---
In case you did not find your answer contact us
Questions
---
How to forward an e-mail