Deletion
---
There are three ways of message deletion:
1. Open the message you want to delete and click on the

 icon at the bottom of the screen;
2. Swipe to the left: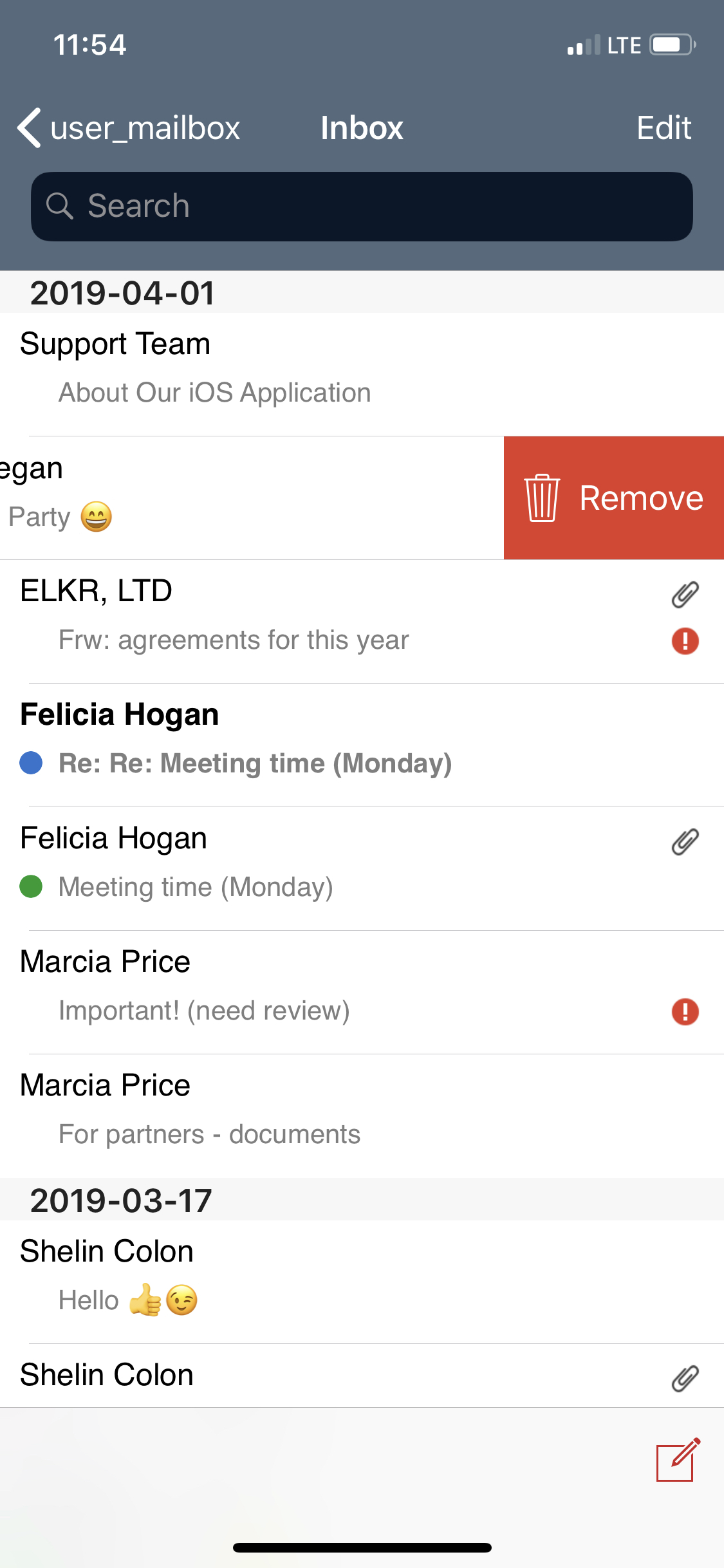 3. Check one or more messages in the list and delete them:
Open the message list and tap Edit above the list;
Select e-mails You wish to mark by tapping the radio buttons near the subject of a message;
Click on Delete under the list of messages.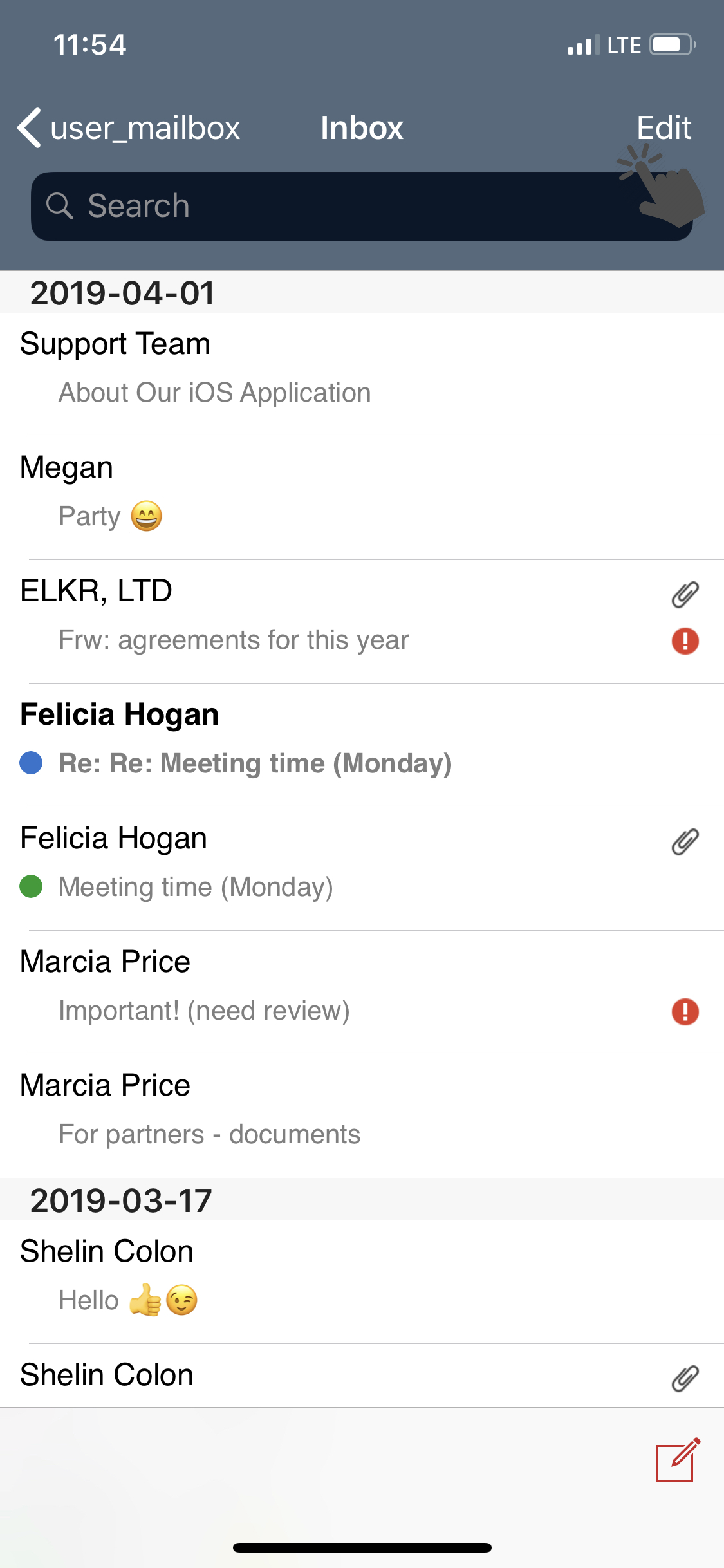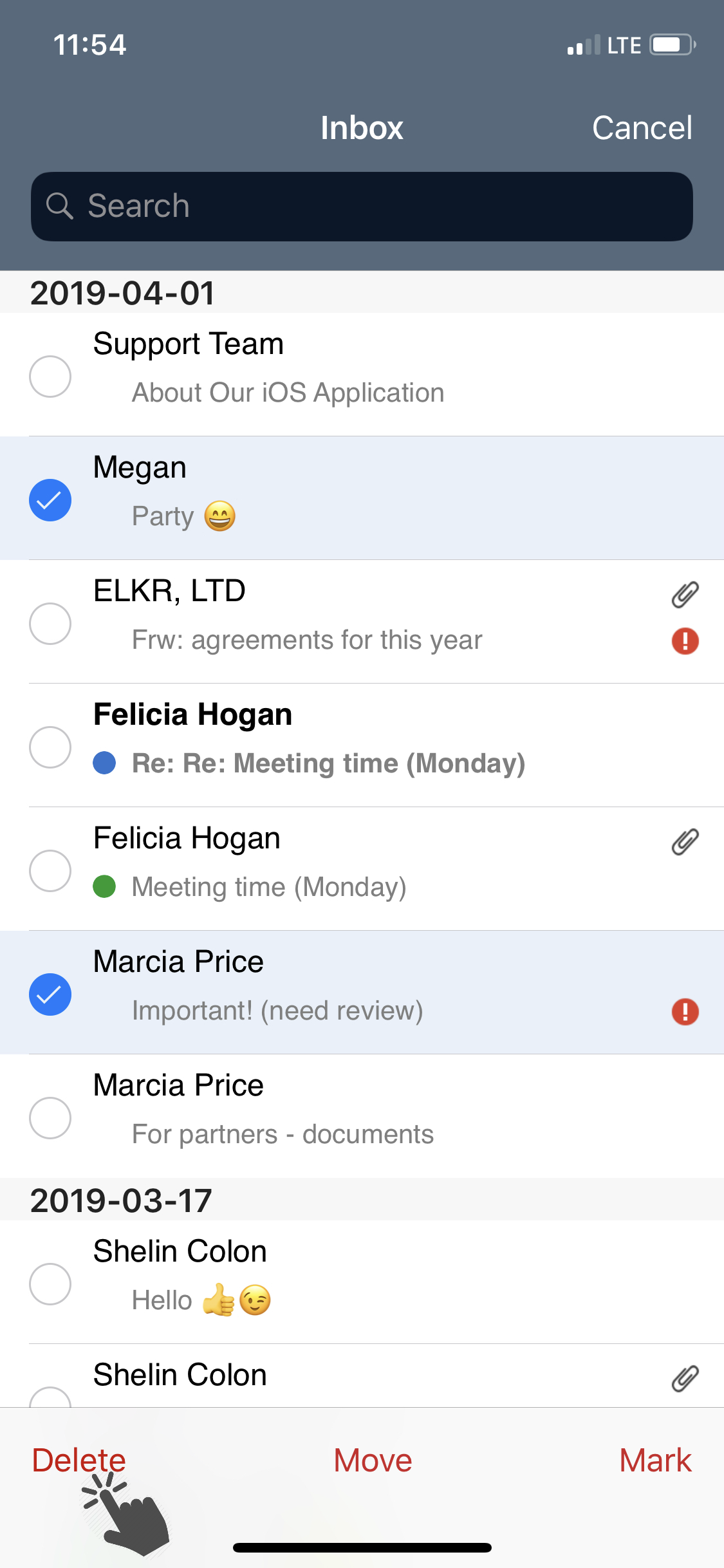 All deleted messages still can be found in a Trash  folder.
---
In case you did not find your answer contact us